Materials
Golden necklace: 14kt gold, gold-plated or silver.
How to keep your jewelry beautifully shiny and which way do we like to wear our necklaces?  
Riverstones has a diverse collection of jewelry for every type of woman. In this article we focus on the necklaces. We first explain what materials they are made of and how to ensure that they keep looking beautiful. We are also giving you ideas on how you can wear our necklaces in different ways so that you look completely on trend and we want to tell you about our different collections and the idea behind them.

Gold-plated necklace
Gold-plated means that a piece of jewelry is made of brass with a layer of gold on top. This layer is made out of 14ct gold. We choose brass, because it is also gold colored. So you always have a gold-colored chain, even if the layer would come off. This will not happen quickly because we apply a special coating over the gold plating to keep your necklace, bracelet, ring or earrings looking good.
Silver necklace
We can be short and sweet about the silver we use. We have a number of silver plated earrings in the collection, but otherwise all our jewelry is made of 9.25 Sterling silver. This means that the necklace consists of 92.5% silver and the rest of the necklace is made of a different metal. Such a mixture of metals is called an alloy, and it is to strengthen the silver so that you can make a beautiful piece of jewelry out of it. In our Beauty of Nature collection you can also find jewelry made of recycled silver. Read more about this under the section 'Sustainability'. 
14kt responsible gold
We are proud that you can also buy the Beauty of the City collection in 14 carat certified gold. Certified means that the gold has been mined with respect for people and planet. The Beauty of Now and the Beauty of Infinity collection are also made of responsible gold. All jewelry from these collections is made by hand in our studio in Portugal.
The studio is affiliated with the Responsible Jewelery Council. We are also proud that this collection is made in Europe. By having to transport the jewelry less far, we reduce our ecological footprint. Gold does not discolor and will always remain shiny and beautiful.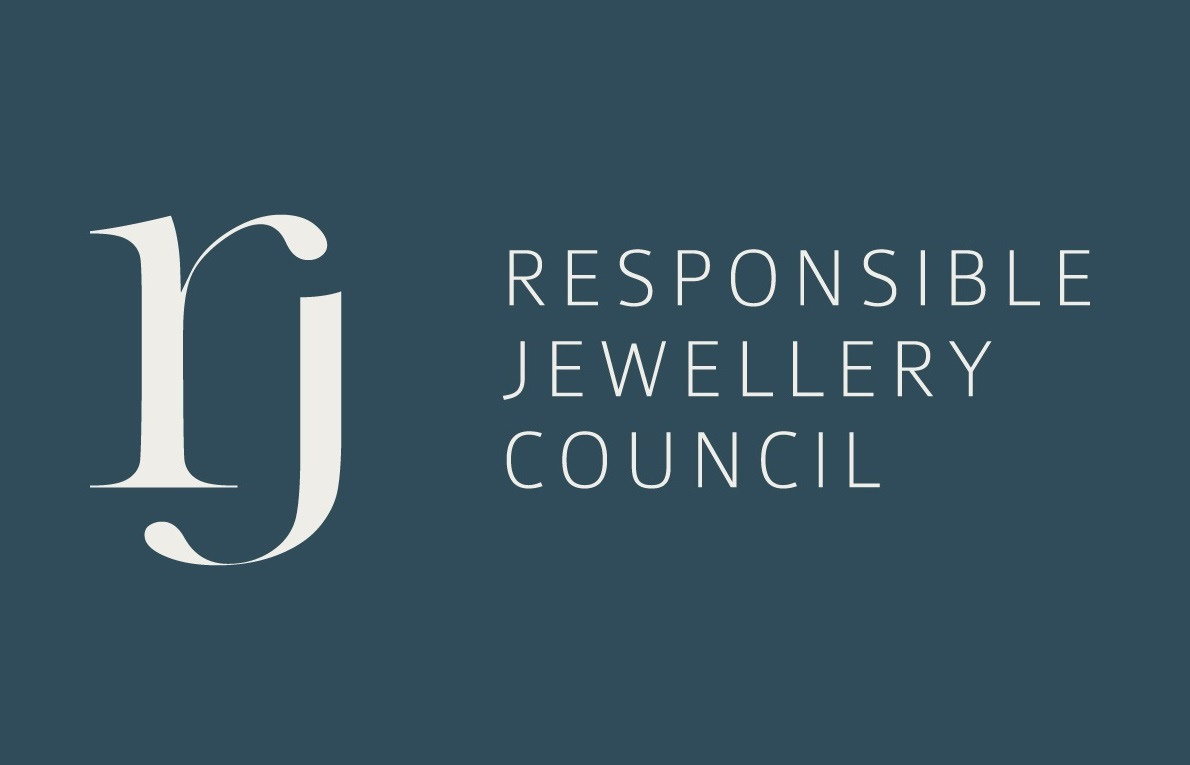 Lab-grown diamonds and Moissanites 
Diamonds are a girl's best friend. And we consciously opt for lab-grown because these are much less burdensome for people and nature. In the laboratory, the natural process by which a diamond is formed is imitated and accelerated. This produces a stone that is optically and in composition the same as a natural diamond.
In the Beauty of Infinity collection you will also find rings adorned with Moissanites. These are stones that are very similar to diamonds in quality and brilliance, but are just a bit more affordable. Named after their discoverer Henri Moissan, they are also known as gems of the stars. Because in nature they are only found in meteorites. Moissanites are therefore very rare but can also be perfectly imitated in a laboratory. With these conscious choices, we are making a contribution to a more sustainable jewelry industry.
Tips to keep your jewelry looking beautiful 
What can you do yourself to keep your jewelry looking beautiful for as long as possible? Our first tip is definitely not to shower or swim wearing your jewelry. But also take them off, for example, when you clean or do the dishes. In addition, brass reacts to the acidity of the skin. Therefore, do not wear your jewelry at night so that there is less contact with your skin and do not wear them during sports or other activities where you sweat.
Nickel free
All of our jewelry is nickel free, as this metal can cause an allergic reaction in contact with the skin. In any case, we are constantly working to improve the quality of our jewelry and Riverstones also wants to contribute to a sustainable world.
Sustainability
Since 2021 we also have jewelry made of 14 carat gold. Above you can read that these are made of gold that is mined with respect for people and the planet. In addition, these collections are made in Portugal, which reduces our ecological footprint.
Our other collections are made in Bali and in Thailand. We have made sure to visit both places personally to meet the people who make the jewelry there by hand. We are proud that with the Spring/Summer 2020 collection, we have introduced jewelry made out of recycled silver. The necklaces, bracelets and rings from the Beauty of Nature collection are made from leftover silver from other projects or silver that has been melted down for reuse.
We ship the orders in cardboard packaging that is reusable or recyclable. In addition, where possible, our packages are delivered with the bicycle courier. In this way we reduce both traffic and CO2 emissions.
Sustainability remains a challenge in the jewelry industry and is a constant focus for Riverstones. We are always looking for improvements.
Different shapes and sizes
Riverstones releases two new collections every year: the spring-summer collection and the autumn-winter collection. We try of course to be on trend, but there are also a number of necklaces that simply do not go out of fashion. This collection is called 'Essentials'. We choose to always have a combination of somewhat longer chains and chains that are closer to the neck in our range. Some necklaces have a small, subtle pendant like the Rise necklace and other ones have a pendant that is a bit larger.
Wear multiple necklaces together
You can therefore also make a nice combination of necklaces depending on whether you wear a dress, a top with a deep v-neck or a more higher closed garment. An extra necklace, just a little shorter than the others, can add the finishing touch to your party wear, festival look or business outfit. And then it is up to you whether you prefer to wear gold or silver, leave it at a few necklaces or choose to wear earrings, a bracelet and matching rings.
Beauty of the city
In addition to the Essentials collection, the Beauty of the City collection is also a permanent collection. The city of Amsterdam with its characteristic canal houses is the source of inspiration for this range of jewelry. You will also find these stately buildings along the canals in Leeuwarden, the inner harbor in Honfleur and the streets of Dublin. The earrings, necklaces and bracelets are a great keepsake to give yourself or your loved one to remind yourselves of that one city trip. Since its launch, this collection has been a favorite with people all over the world.
Meaningful jewelry
Besides the fact that we want you to look beautiful when you wear one of our gold, gold plated or silver necklaces, every piece of jewelry also has a certain meaning. This can be found in the name, shape or source of inspiration. Our mission is to help women find more 'beauty in the rush of life'. To actively seek moments of silence so that you can listen to your own intuition better and enjoy the world around you more.
Inspiration
We would like it if our jewelry is a source of inspiration. That you wear the Balance necklace when you feel that you need to be reminded that week to actively seek a balance between your daily activities and the rest you need to keep it up. Or that you put on the Compass necklace because you know that it is important that you trust your feelings that day and do not rush things.