26/08/2019 - 20:15
Wenskaarten
Persoonlijke touch aan je cadeau!
Geef je een sieraad van Riverstones cadeau? Hoe mooi is het dan om iemand te laten weten waarom je juist díe oorbellen, ketting of ring geeft. Riverstones heeft vier verschillende wenskaarten laten ontwerpen, geheel passend bij onze look en feel, zodat jij je persoonlijke bericht mee kunt sturen.   
Onze collectie 'Beauty of the City' leent zich bij uitstek om cadeau te geven als iemand voor het eerst op zichzelf gaat wonen of een nieuw huis heeft. Op de kaart 'A new home' kun je een mooie bijpassende wens schrijven voor bij de Jordaan studs.
Je kunt ook kiezen uit een kaart voor een specifieke gelegenheid zoals een verjaardag of om iemand te bedanken. Last but certainly not least is er de kaart met het gouden hart. Voor iemand die je hart gestolen heeft, een hart onder de riem kan gebruiken of waar je gewoon heel veel van houdt!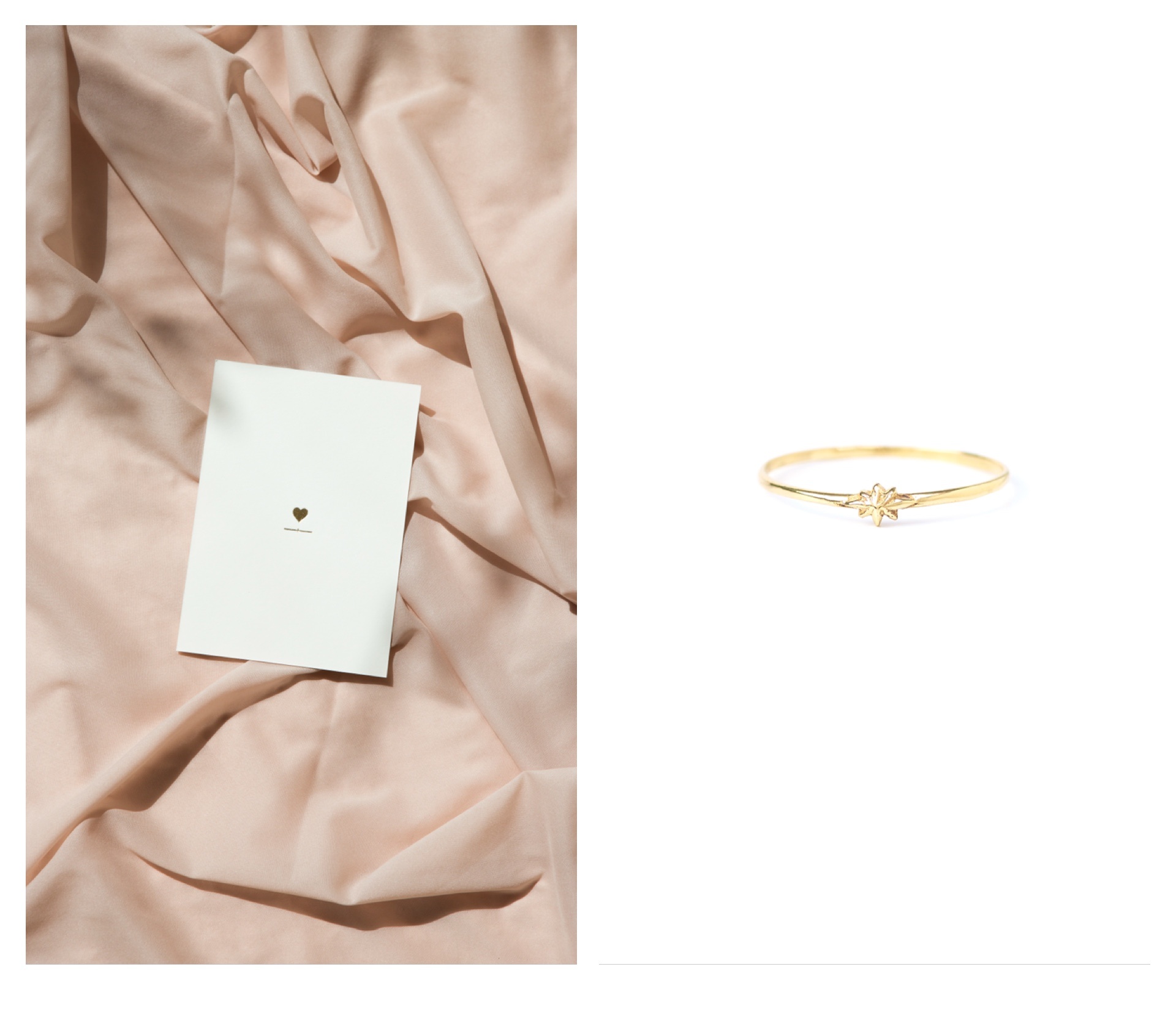 Laat bij je bestelling je boodschap achter in het opmerkingenveld en wij zorgen ervoor dat het op de kaart komt te staan. Handgeschreven, want dat maakt het wel zo persoonlijk. Op deze manier kun je je cadeautje dus ook rechtstreeks naar de ontvanger sturen.
Wil je de kaart liever zelf schrijven dan kan dat natuurlijk. Laat het veld leeg en je ontvangt een blanco kaart.
Je kunt ook de vier kaarten tegelijkertijd bestellen. Dan heb je de met goudfolie bedrukte wenskaarten alvast maar in huis. Omdat er altijd wel een reden is om iemand blij te maken met een handgeschreven kaartje.  
Leave a comment