11/09/2019 - 10:14
Nieuwe collectie herfst/winter 2019-2020
'Finding beauty in the rush of life'
Riverstones lanceert vandaag met veel trots de nieuwe collectie voor dit najaar en deze winter. De collectie heet 'Finding beauty in the rush of life' en is geïnspireerd op de schoonheid en het kalmerende effect van de natuur.
Tijd doorbrengen in de natuur geeft rust. Door een wandeling te maken in het bos of langs het strand kun je je hoofd even helemaal leegmaken en ontspannen. De 'Dune' oorbellen zijn dan ook niet voor niets geïnspireerd op de dynamische vormen van de duinen. De duinen, het strand en de zee staan hoog op ons lijstje van plekken waar wij even alles kunnen vergeten, relaxen en plezier kunnen hebben. Deze waardevolle momenten zorgen ervoor dat we dingen in een ander perspectief kunnen zien en ons weer energiek voelen.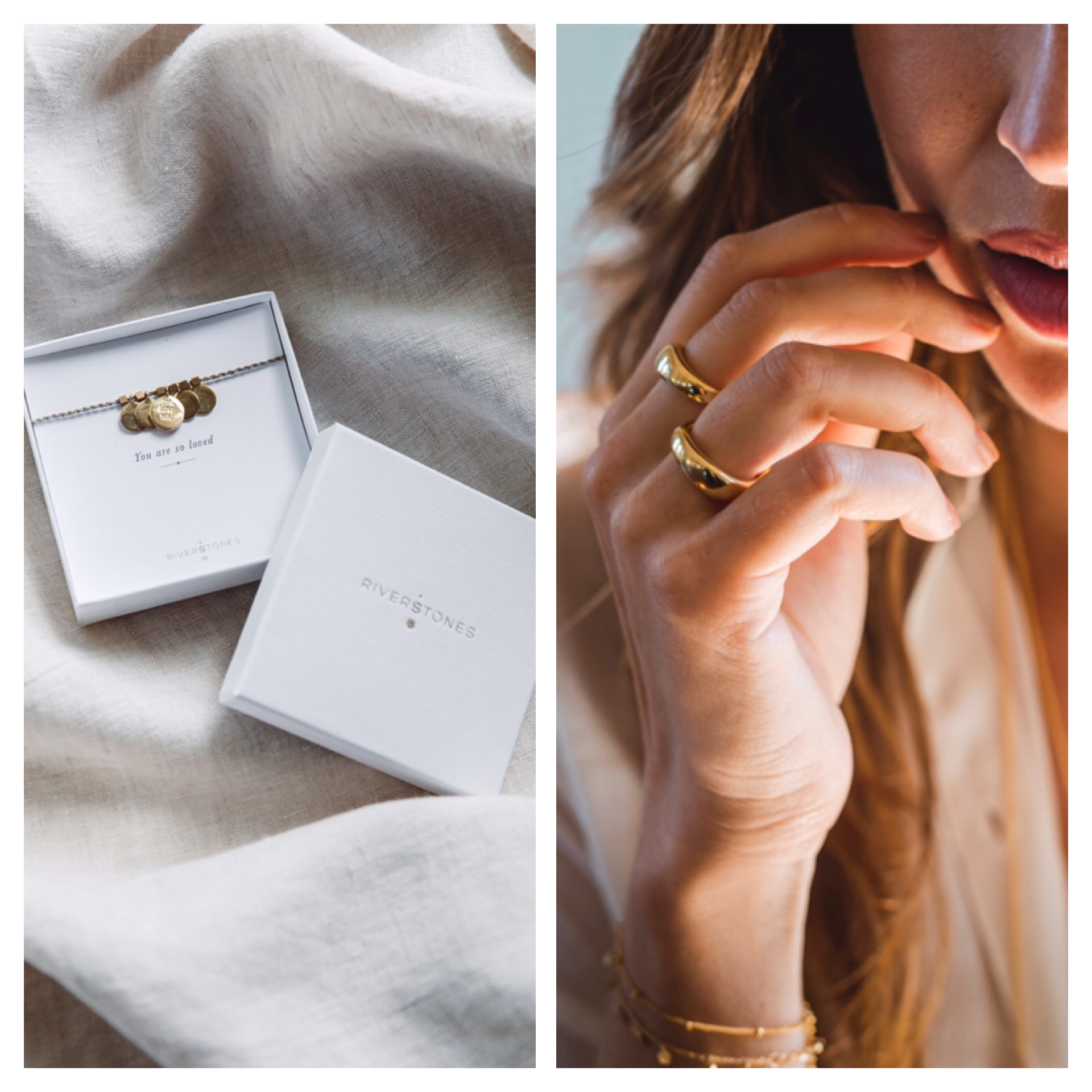 We introduceren met deze collectie ook onze gift sets: een armbandje met wenskaart. Er zijn vier armbandjes met een verschillend thema: You are so loved, Thinking of you, Happy thoughts en You got this. Om iemand een hart onder de riem sturen, op te vrolijken of te bedanken. Op de bijpassende kaart kun je een handgeschreven boodschap achterlaten en met Valentijnsdag is de Thinking of you-armband natuurlijk ook leuk om anoniem te versturen!
Al onze sieraden zijn handgemaakt en weerspiegelen hun eigen inspiratiebron.

Leave a comment